It is one thing for the UK wine trade to claim London as the centre of the global wine industry, but quite a compliment when it comes from overseas. This week marks the launch of a new global wine initiative, the London Wine Competition from Beverage Trade Network, the American wine networking and services company, that looks to celebrate London and use it as the hub for its new international wine awards initiative.
The new London Wine Competition looks to set a new benchmark for award winning wines by assessing them for their drinkability, their value for their money and what they look like with their packaging and design. 
We're told to never judge a book by its cover. Which is very much the approach taken by the majority of  wine competitions around the world that only judge a wine by how it tastes, with no consideration at all for what it looks like, and often how much it costs. America's Beverage Trade Network hopes to change all that with its new global awards initiative, the London Wine Competition (LWC).
It believes there is very much room for a new awards competition that the average wine drinker can relate to. A competition that is based on how they might judge a wine. What is looks like on shelf, or on a back bar, how much it costs, does it offer value for money, and then how much do they enjoy the wine once it is opened. It is that crucial drinkability factor that will determine whether they go back another time for a second, third or fourth bottle.
"That is where we hope to make a difference with the London Wine Competition," says Sid Patel, founder of the awards and chief executive of BTN. "W want to reward those brands and products that consumers actually want to buy, rather than simply recognise good quality wines for their winemaking ability alone."
Whilst wines from all around the world can enter the LWC, London has been chosen as the hub of the competition to reflect its importance as still the centre of the global wine industry. "London is where everyone else in the world looks to first. It might be a cliche, but its true: if your wine can make it London then it can make it anywhere else. London is where the world wine trends start, it is the most competitive market to succeed in and that's why we want to celebrate it and make it the star of the London Wine Competition," explains Patel.
Judging criteria 
For a wine to stand out in the London Wine Competition it has to perform well in each of three separate judging criteria:
Drinkability. All wines will be initially tasted blind to assess their quality and how drinkable they are they for consumers in their target area. The London Wine Competition wants to highlight wines that are enjoyable to drink, and not just reward wines where one glass is enough.
Value for money.

 

Wines will then be assessed to see how much value for money they are offering their target wine drinkers at that price point.
Packaging and design. As the majority of wine is bought with our eyes, the London Wine Competition will recognise wines that stand out on shelf, or on a back bar, and will assess how well suited that design or packaging is to their target consumer group and at that price point.
Patel explains the thinking about the judging criteria: "We want to give consumers a clear guide to the wines that are best suited to their tastes and give them maximum value for money."
He adds: "With so many products now on the market it is increasingly confusing and difficult for all wine drinkers, both enthusiasts and the occasional drinkers, to really know what they are buying. We hope wines that have won a LWC award will give them that confidence that this is a wine worth buying.
"The LWC has been created to put consumers back in charge. To give them the re-assurance that any of the award winning wines with the LWC logo will have been based on how drinkable they are, how much value for money they offer, and what they actually look like."
Scoring system
A different weighting of scores will be allocated to each of the judging criteria from which a final score will determine if it is an awards winner. The scoring system will work based on the following:
Quality Score: will be marked out of 50
Value Score: will be marked out of 25
Packaging/Design Score: will be marked out of 25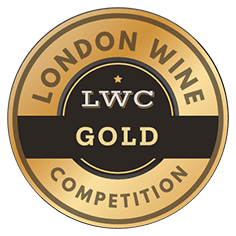 Gold: to receive a Gold medal a wine will need to score 90 or over.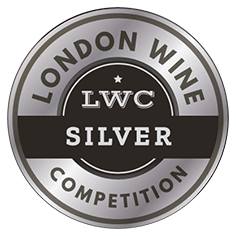 Silver: a wine will need to score between 76-89.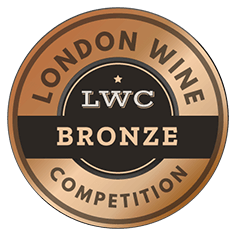 Bronze: and for a bronze a wine will need to score between 65-75.
"The idea of scoring system is to align consumers with trade and rewrite the away awards are being given. We want to make the scoring system of TODAY and relevant. This will bring the respect back in the scoring system as the focus here is on drinkability of the end consumer," says Patel.
 To help identify its award winning wines, the LWC will work with a panel of commercially focused buyers currently working in either developing new wines for the market, or directly involved in buying wine from all channels of the industry. They will be drawn from all channels of the industry from convenience, cash and carry through to multiple grocery, specialist wine retailers, casual and fine dining, hospitality and travel retail.
"Our judges will be making decisions every day about the commercial viability of the wines presented to them," adds Patel.
"We want them to regard the London Wine Competition as an extension to the great work they are already doing in their respective businesses. Together we can help create a selection of the most robust and commercially viable wines available in the world."
In summary he adds: "After taking advice from leading wine experts and wine buyers, we decided it was time to re-write the books and make LWC scores something that the trade can reply upon when they make a buying decision. As Tim Hanni MW says the key is to make wine that people like and it's time now for the wine business to listen to their consumers and make the wine they want to drink."
The process
Registration Opens: November 1, 2017
Warehouse Opens For Samples: November 1, 2017
Registration Ends: February 20, 2018
Warehouse Closes For Samples: February 20, 2018
Judging: March 8 & 9, 2018
Winners Announced: March 30 2018
Fee Schedule:
£95 from November 1, 2017 to 31 January 2018
£125 from February 1 2018 to 28 February 2018
£145 from March 1 2018 to 4 March 2018.
* If you would like any more information about the awards then please contact Sid Patel at sid@beveragetradenetwork.com.